Join the Members of the Elmira City School District Hope Squads as we celebrate National Mental Health Awareness Month by participating on our VIRTUAL HOPE WALK.
What are Hope Squads?  Hope Squads is a national peer to peer mental health awareness and suicide prevention program. Elmira City School District Hope Squads are the first in New York State.
What do i do?  It simple all you do is wear Green and  go for a walk, run, hike or use your treadmill at home.
How do i register?  Register between May 1, 2020 -May 15,2020 to receive your Hope Squad Face Mask
What does it cost? $7 to receive your facemask.  All proceeds benefit future Hope Squad activities.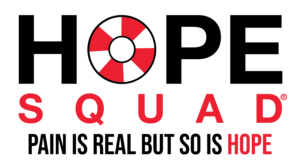 PLEASE MAINTAIN ALL REQUIRED STATE AND CDC GUIDELINES!